It Takes a Village to Raise a Child......
Meet our "MOM"preneur Team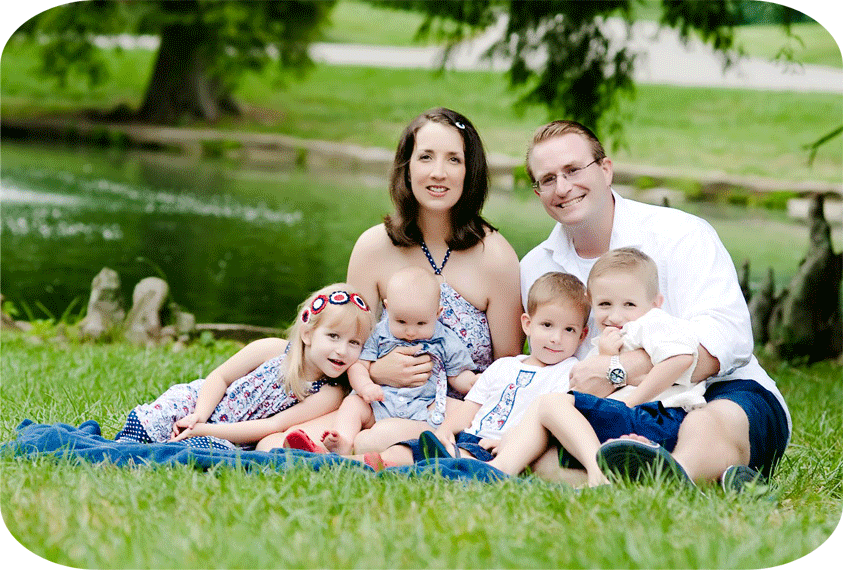 My Name is Nicole, the owner and creator of" Kugga Kids" which is wholly owned subsidiary of Sassy Paci Boutique. I am wife to a wonderful husband and a mother to four beautiful children. Without the support of friends, family, and most of all our customers I would have not been able to bring "Kugga Kids" to you.
In 2008, my second child was born. After struggling to find beautiful pacifier holders for my daughter, I decided to make my own. After months and months of trial and error, Sassy Paci Boutique was born in January 2009. We have grown to carry and sell over 600 different styles of pacifier holders, so that you can have one for EVERY outfit…boy or girl! In 2010, my third child was born and I really wanted to find more creative items for our website.
After much research and time we decided that developing our own clothing line with additional accessories would be best for our business. However, we were not sure that Sassy Paci Boutique would be the right venue for this venture.
One day my oldest son said to me, "mom' Kugga' said he wants to come over to play". I asked him again, as I thought I misunderstood him, and he again said "my friend Kugga". He went on to talk to Kugga almost everyday as I realized this was his new best (imaginary friend). Then it dawned on me, PERFECT! It was meant to be !!.
In Jan 2011 the work began to bring "Kugga Kids" to our customers . We have been working furiously to get everything done, and taking more time to make sure everything is just right. We hope that you enjoy our products at "Kugga Kids" as we have worked tirelessly to make this an exciting resource for you (our customers). As most of you know it takes more than one person to make things happen and I would like to give credit to my team of talented individuals who made this happen!
---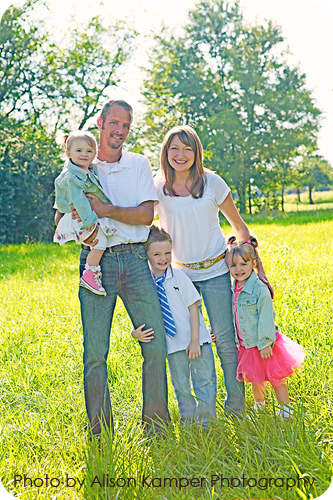 According to Wikipedia, Photography is the art, science, and practice of creating pictures by recording radiation on a radiation-sensitive medium, such as a photographic film, or electronic image sensors for me, Photography is life. It captures the essence of a family and provides a way to remember moments and interactions.
My name is Lisa Hezlep and I am a wife and a mother of three children and one old doberman.
I realized my passion for photography in High School. Mr. Orlowsky, oh how I loved your class!! I loved the darkroom and loved shooting with film, but the convenience of digital is too irrestible so that is what I shoot with currently. I started my photography business shortly after realizing my full time job was not going to give me the necessary flexibility I wanted for my newly growing family in 2007. I was terrified to say the least but success always starts with getting over your fear! With the support of my friends, family and new clients they've helped me realize my passion and my dream. I now have the extra time and extra income to devote to my children and to ensuring they grow up to be the BEST they can be. The cherry on top is God blessing me in a way that I can pass on blessings to families by gifting photography to families in need through my volunteer work with Now I Lay Me Down To Sleep.

Over the past few years I transitioned into what I want to be as a photographer. My style is free. I let kids be kids and families be families. You can't capture the true essense of a family by telling them to sit still, smile and say cheese. Simply put, I love capturing life. And now I have the fantastic opportunity to work with Nicole and Kugga Kids! I can't wait to see what the next five years brings!
---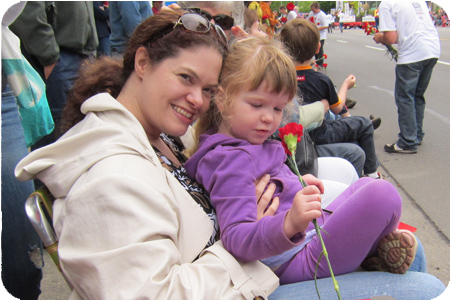 My name is Lisa Thibault, mom to one wonderful kid and wife to a husband who always makes me laugh! By day I'm a web communications specialist and by night I craft (just about anything...).
I was thrilled to be invited to be a part of the Kugga Kids story. When Nicole asked if I would help her design her website, I knew she would be after something unique and special and she didn't let me down. This was a fantastic project to be involved in.
I've been building websites since 1996 when the web was still young, and while technology has changed a lot since then, the web is still about bringing people together around ideas- even more today then ever. Although most of the work I do in web and content design today is in the corporate world, I have a passion for helping small businesses - and particularly mompreneurs - in finding their personal best on the web.
I know you are going to love Nicole's new adventure - her products are amazing and her passion for her work shows in each and every one of them.